This is a Sponsored post written by me on behalf of ZzzQuil for SocialSpark. All opinions are 100% mine.
My husband has always turned to NyQuil whenever he has colds and couldn't sleep soundly. NyQuil is a tried and tested (and trusted) product at our home. So when I had the opportunity to try ZzzQuil, a new product from Vicks the makers of NyQuil, I didn't have any doubts as to its effectiveness.
ZzzQuil is only for when you have occasional sleeplessness. It's not for colds or any other symptom. Its active ingredient, Diphenhydramine HCl, helps reduce the time it takes for users to fall asleep. It's for adults and children ages 12 and up and is non-habit forming, safe and effective. Do read the dosage instructions though so you're sure you're taking it correctly.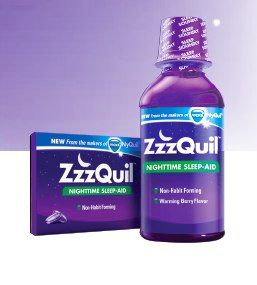 I received the ZzzQuil Liquid in Warming Berry flavor so I can try it and share my thoughts on it. It also comes in LiquiCaps for those that prefer taking it that way.
I took 30mL of ZzzQuil at 2:09am the other day because I couldn't sleep. I guess I was thinking too much. Some blogging tasks and, I admit, some mobile games helped keep me up that late! The Warming Berry flavor actually felt warm on the throat and I could feel it coming down when I swallowed it.
At around 2:20am, I found myself yawning a couple of times and wanting to just lay down to sleep. And when I did, it was a good kind of sleep. I felt like I was sleeping soundly and deeply. It was relaxing. And I felt recharged for the day ahead.
Do you also have trouble sleeping at times? I suggest you try ZzzQuil out to see how it goes for you and share your experience on Twitter using hashtag #ZzzQuilNight.
Like ZzzQuil on Facebook to get updates on current promotions!
Here's to a good night's rest! 🙂