Hey, Marvel fans! Marvel Universe LIVE! is coming to the Bay Area! In this sponsored post, allow me to show you what to expect!
If you haven't heard of Marvel Universe LIVE! yet, it's an awesome show that kids of all ages will love!
Marvel Universe LIVE! features live characters — our favorite Marvel Super Heroes including Spider-Man and the Avengers (Iron Man, Black Widow, Hulk and more! And of course, we can expect threatening villains to come to life in an action-packed arena extravaganza! Wow! I'm already excited for my son! He's such a huge Marvel fan and even pretends to be them during playtime.
In Marvel Universe LIVE!, we get to see more than 25 Marvel icons together (woah!) for one epic adventure. The Mighty Thor has shattered the Cosmic Cube (the source of ultimate power and one of the most feared and coveted treasures in the Marvel Universe) into pieces to prevent it from falling into the wrong hands. But not surprisingly, Thor's villainous brother Loki devises a scheme to clone its powers, inciting a threat that could not only decimate Earth but also obliterate the Universe.
I'm so excited to feel the energy with Marvel Universe LIVE!'s cutting-edge special effects, pyrotechnics, aerial stunts, martial arts, motorcycles and more! It's already being hailed as the most technically advanced live show EVER!!!
Just to be clear though, it's not interactive experience. This is a family friendly arena show and you will be sitting in your seat and enjoying the show.
Here are some quick fun facts about Marvel Universe LIVE!
– There is enough feeder cable powering the show to run across the Golden Gate Bridge in BOTH directions
– The production quality is unlike anything you've seen before.
– It takes more computer power to run the show's projections than to power a space shuttle.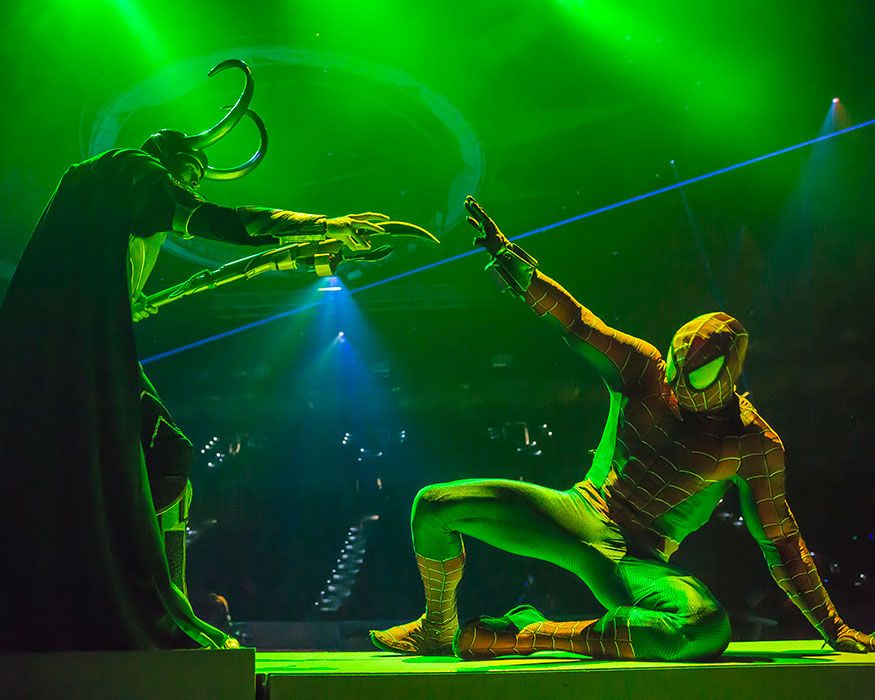 Marvel Universe LIVE! will be showing at the SAP Center in San Jose, CA on March 20-22, 2015!
There will be 1 show on March 20th, and 3 shows each on March 21st and March 22nd! Buy your tickets now using the code MOM2 to save 25% on tickets to any performance! Note that savings does not apply to VIP or Gold Circle seats. No double discounts are allowed.
So come on and join Marvel fans of all ages for this once-in-a-lifetime show! The fate of the universe depends on it! It's the ONLY place in the Bay Area where you'll see all your favorite Marvel Super Heroes LIVE and in person!
This is a sponsored post written by me on behalf of Marvel Universe LIVE!